Earn Up To $399 Per Sale With $3000 In JV Prizes!
New App Creates Monetized, Auto Ranking "Set and Forget" Sites That Get You Unlimited Free Traffic…
IN SECONDS – IN ANY NICHE – GENERATES 24/7 TRAFFIC
Goes Live On: 12th Aug 11:00 AM EDT
CreateProfitz makes it easy to find, customize and publish relevant, high-impact content to multiple blogs, websites, and social media simultaneously… without the typical hassles of writing content from scratch or paying a writer to do it.
CreateProfitz is also Equipped with ability to MONETIZE content on complete autopilot with monetization module and get traffic to content with ease!
CreateProfitz resolved all above problems by providing A drag & drop curation app with dual functionality of posting to your blogs & your social media SIMULTANEOUSLY …. 
You can curate just about anything from articles, memes, and EVEN Amazon products
​
​
​
​
​
​
​
​
​
​
​
​
​
​
5 Publishing Channels [Wordpress, WordPress.com, Tumblr, Twitter, Blogger ]

Article Sources

Article Metadata

Text Translate [10 Language]

Text Spinner [1 Language – English]

RSS Reader

Basic Analytics

Content Planner [3 Publishing Channels + 2 Social Networks]

Grammar [1 Language – English]

All Resources
$17/14
​
​
​
​
​
​
​
​
​
​
​
​
​
Everything from FE

Detailed Analytics of All posts added from CreateProfitz

Text Translate [All Languages]

Text Spinner [6 Languages]

Auto Sync and Auto Update

Grammar [All 20 Languages]

Custom Article Sources

    
$37/27
​
​
​
​
​
​
​
​
​
​
​
Access To Our Premium Traffic Academy Which Will Show You All Free Traffic Methods To 10X Sales.

 
$37/27
​
​
​
​
​
​
​
​
​
​
​
​
​
Create And Sell CreateProfitz Accounts For Your Clients

Unlimited Licenses
$147/97
Note : To qualify for the prize you need to have earned at least commission matching prize. If the commission is less than the prize then it will be paid out based on a pro-rata basis.
Front-End: CreateProfitz FE
OTO2: CreateProfitz Traffic Academy 
OTO3: CreateProfitz Agency
​
​
​
​
​
​
​
​
​
​
​
​
​
​
​
Work 1-on-1 With Our Support Team and We Will SetUp and Build DFY Campaigns For You.
$97/67  
OTO4: DFY Site Setup Service
Here Is Why You 
Should Promote CreateProfitz
We have got congruent funnel packed

with upsells that make CreateProfitz the powerful tool for our subscribers to generate good results and big commissions online.

We ALWAYS recip.

Promote the CreateProfitz launch and we will do the same for you when you release something that fits our list.

CreateProfitz comes loaded with robust features

that enable you to

find, customize and publish relevant, high-impact content to multiple blogs, websites, and social media simultaneously… without the typical hassles of writing content from scratch or paying a writer to do it

We have used high-quality, professional designers, videographers, and copywriters

to make sure you get the best conversions and make as much money as possible.

You can make up to 399$ per customer

with our congruent funnel that's filled with upsells that are proven to convert.
Do We Reciprocate?
OF COURSE, WE DO...
​
If You Need Review Copies, Product Demos, Swipes, Bonuses Get In Touch With Us
Did Our Previous Launch Convert Well?
OPENING CONTEST (TOTAL $1000)
Start Date: 2022-08-12 11:00:00
End Date: 2022-08-13 23:59:00
Start Date: 2022-08-14 00:00:00
End Date: 2022-08-16 23:59:00
CLOSING CONTEST (TOTAL $1000)
Start Date: 2022-08-17 00:00:00
End Date: 2022-08-18 23:59:00
MID CONTEST (TOTAL $1000)
Launch Ends On: 18th Aug 11:59 PM EDT
Once you have this remarkable arsenal in your kitty, 
you will finally CRACK the tough nut and make a KILLING.
CreateProfitz Will Do All The Following For You:
Find trending content from more than 10 top viral content sharing or social websites: Medium, Youtube, Twitter, Facebook, Pinterest, Flickr, Pocket, Pixabay, Vimeo, eBay, Commission Junction
You no longer need to squeeze your brain to craft one single post!
Content comes from an inspirational source or two. 
Using CreateProfitz, you can pull ideas from various sites that correspond with your target audience, then deliver them in an organized manner with our in-built editor.
In just one click, CreateProfitz converts YouTube/Vimeo videos into fully-formatted pieces of content.
We're giving you 500+ RSS feeds you can integrate along with a library of 150000 articles in multiple niches.
Instantly load your site with high-quality content, no guessing, no writing, and no editing.
It's easy peasy to connect your website with CreateProfitz. But you don't have one, it doesn't matter! 
You can get started with other powerful platforms like WordPress.com, Blogger, Tumblr, and Twitter.
Back to the point, by publishing to these 5 places, you are able to get your content more exposure & attention it deserves
Thanks to the futuristic technology of CreateProfitz, you can pump out new content any time you want without worrying about plagiarism
Ready-To-Publish Articles
Curate Content & Engage Your Audience
Post to Your Own Website & 4 Other Channels Simultaneously
Industry Leading Text Spinner
Online content is a potentially lucrative hustle if you know what you're doing.
Producing content using CreateProfitz, regardless of whether you're writing blog posts.
 You can use different strategies to make money: Affiliate Marketing; Sponsorships; Google Adsense; Selling Merchandise
Monetization Opportunities For Publishers
It takes time to proofread and edit written work. Our robust Grammar Checker will make your job easier and faster.
1click allow our app to scan the content for grammatical & spelling errors, and CreateProfitz makes the output more accurate and natural.
Correct Grammar & Spelling Mistakes
Leverage the power of CreateProfitz and translate the content into 10 different languages and 10x the targeted traffic and sales with one simple click
CreateProfitz In 10 Languages
Gone are the days when simply posting a text on social media was enough to get you noticed.
Now, you have to include stunning images or interesting graphics to earn a high level of engagement from your audience.
We're giving you access to a library of 500,000 images along with 200,000 videos to enhance your post.
It's also important to schedule your posts to go out at the right time.
This feature helps you to keep track of all your upcoming and previously posted blog & social media content.
Schedule your content posts in advance to stay ahead of the competition.
Automate the process of content creation with no human interaction with advanced posting parameters and scheduling options, enabling you to create set and forget sites.
Keep your websites and social networks auto-posted in perfect timing so that you won't miss the window of time when your blog post can make a real impact, and get boatloads of free visitors
Smart Automation For A Steady Flow Of Traffic
Offering marketing content creation and design services to hungry buyers to pocket 100% profits.
More Income Streams With Commercial License 
We are going to cover the cost of hosting, and we'll also give you a free domain name as well.
Free Hosting & Domain Included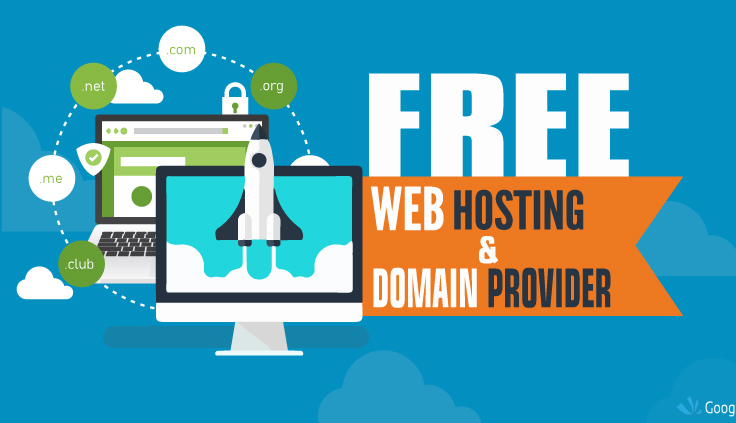 This bad boy works on any device of your choice, as long as it's connected to the internet. 
That's because it's a web-based app..
Works On Windows, Mac & Mobile Phones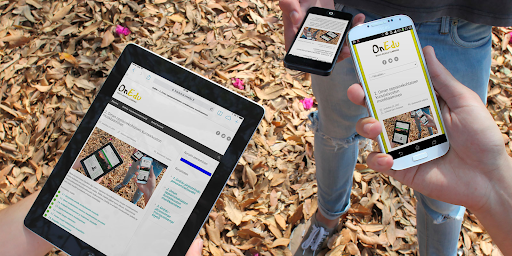 For a limited time only, you can pay once and access CreateProfitz without having to pay any additional fees.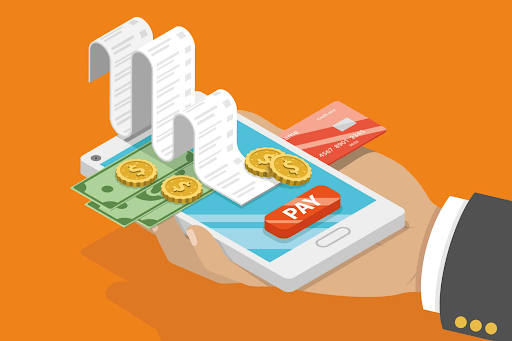 Create Self-Updating Content For Your Websites, Blog, or Social Media Sites That....
Put You In Front Of The Targeted Audience
Search For Trending Stories
There are more than 150,000 ready-to-use articles written about the most trending topics on the internet.
In addition, CreateProfitz breaks the limit by generating content from keywords, videos, or any URLs you put in.
In addition, CreateProfitz breaks the limit by generating content from keywords, videos, or any URLs you put in.
You do not need to write a single word! CreateProfitz takes out all the hassles of constructing
Want your post to be more attractive? Instantly add high-resolution images & videos to your article (from our huge library)
Want your post to be more exposed? Simply hit "Translate" to get the content displayed in other 10 languages in seconds
Using CreateProfitz, you are able to fill your visitors with great content that builds trust.
Then you can profit from your content in TONS of way
Blast your content to the major traffic sources, including Google, Facebook, Twitter, Tumblr…
Don't forget the "Planner" feature for "set & forget" content posted while you're sleeping, traveling, or doing nothing
Drive eyeballs, turn them into loyal subscribers, customers and sales
Watch As CreateProfitz Creates Unique Content For You Out Of Thin Air
Publish Content To Your Websites, Blogs, or Social Media Sites
​
​
​
​
​
​
​
​
​
​
​
​
​
​
​
No Limitations all features and Functionality

Dedicated application setup

Your own Branding

All Sales Material

Your own Subdomain [branding.multi-profitz.co]
$147/97